Biodiesel Education at the University of Idaho
The University of Idaho supports biodiesel education through production and research of this alternative fuel. We conduct our studies in the JML Lab.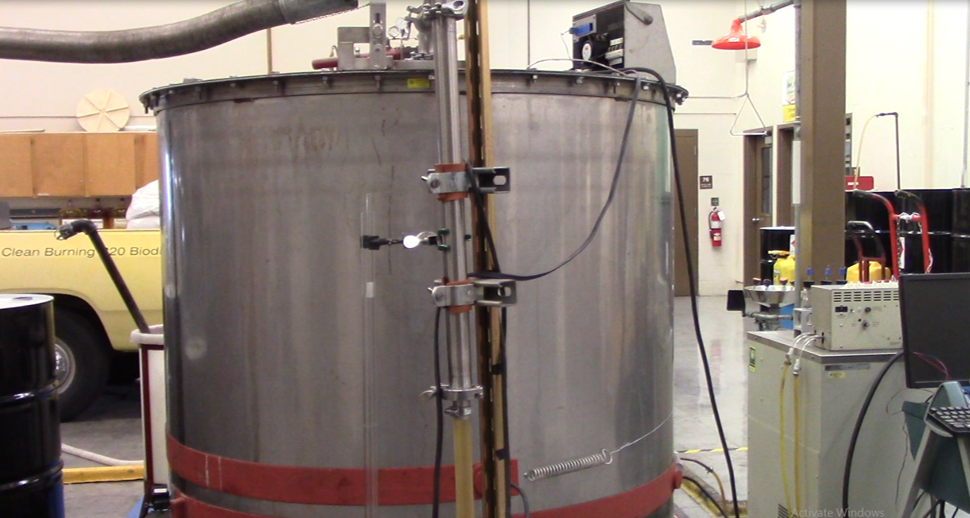 Campus Dining Services provides us with waste cooking oil from restaraunts in the Commons. We use the oil as feedstock in our 300 gallon reactor, and produce biodiesel to fuel campus vehicles.
We're able to run a 100 percent (B100) blend of biodiesel in our TDI Volkswagen Beetle - The Biobug - and we use other blends to fuel heavy equipment at the steam plant.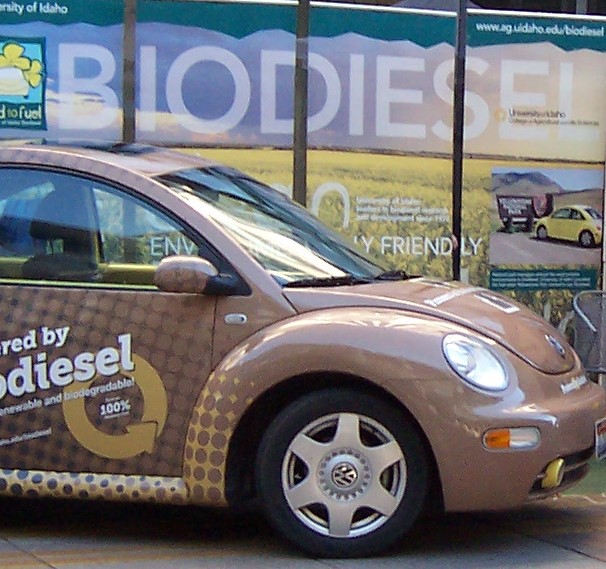 Do you have any biodiesel questions, concerns, or interests? Come visit us! We would love to give you a tour of the biodiesel lab and answer any questions you might have. You can also get in contact with us on our Facebook and Twitter (@LearnBiodiesel) pages or on our YouTube channel.